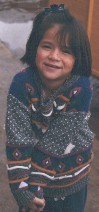 In keeping with Christ's imperative, we desire to make disciples on an international level. We have determined that our efforts in this area are most effectively accomplished through church planting and the staging of renewal conferences among other cultures. Believing that the local church can reach the world, we involve our own people in this process.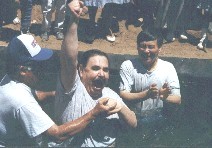 As a church, we are currently committed to partnerships with pastors and missionaries in Venezuela and Baja, Mexico; encouraging them in their church planting and multiplication efforts by providing people and resources. In some cases this means short term ministry teams working alongside the local congregation or helping to stage citywide renewal conferences.



We also have a close connection with the new Vineyard church plant in Glasgow, Scotland, one of the toughest and spiritually dark cities in Europe. As their ministry team has blessed us during visits to California, we desire to send teams to work with them - taking Jesus onto their streets.
This is all in addition to our ongoing commitment to make a difference in our local community, throughout the San Gabriel Valley and beyond.